Cafeteria Menu for Jan 14 - 18, 2019
Monday - Breakfast sandwiches, Lasagna
Tuesday - Breakfast taquitos, Taco Tuesday
Wednesday - Mini pancakes, Meatball subs
Thursday - Tater-tot breakfast bake, Chinese food
Friday - Crepes, Chicken pot pie
RCMP Youth Camp
"The RCMP is pleased to announce that applications to the National Youth Engagement Program for 2019 are now open. 
National Youth Engagement Week is a unique opportunity to encourage Grade 12 students that are interested in a career in law enforcement to consider the RCMP. A total of 32 students from across Canada will be selected to participate in National Youth Engagement Week to learn about the RCMP and to undertake a cadet experience at Depot in Regina, SK from March 25-29, 2019. 
K Division will be sending four selected Grade 12 students from Alberta to this initiative. There will be no cost to the youth or the detachment. Applications will be submitted online, where the Divisional Warrant Officer and team will be making the selection of the successful candidate(s).  We are requesting your assistance to identify and seek out interested candidates in your schools/community. 
Successful candidates are selected based on their academic achievement, community engagement and a demonstrated interested in law enforcement. Selected candidates will be notified during the week of February 25th and transported to Depot for the National Youth Engagement Week (March 25th- 29th, 2019 inclusively) to participate in and observe training of RCMP cadets and/or officers first hand. 

Applications online will be open until January 31, 2019. 
For more information about the National Youth Engagement Week program and how to apply, visit: http://www.rcmp-grc.gc.ca/en/2019-national-youth-engagement-week%20?fe."
January 2019 Exam Schedule
The dates for January final exams are linked below:
January 17 EXAM Schedule for St Andre Bessette
Please note that dates are subject to change. Any revisions will be posted here. 
Athletics Website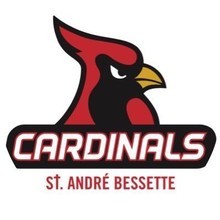 For information on our athletic programs, please click on the link below:
https://sites.google.com/eics.ab.ca/cardinalsathletics
Attendance Information
To report your child's absence:
Download the SchoolMessenger App using Google Play or the App Store.  
Email the school at sab@eics.ab.ca 
Information on attendance can be found here:
St Andre Spirit Wear
Interested in purchasing SAB spirit wear? You can now do that online! The link to our online store is here! See Mrs. Cusveller if you have any questions!
Powerschool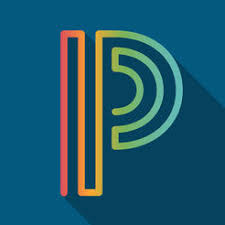 To access your Powerschool Parent Portal, click on the link below:
https://powerschool.eics.ab.ca/public
If you have forgotten your login information, please email sab@eics.ab.ca
Please note do not use the Powerschool App - Powerschool is available through the website above.
Bell Schedule
Check out our new bell schedule for 2018-2019!
Parking Drop Off