Student Leadership
Who Are We?
Interested in getting involved with your school? Do you enjoy planning activities, working with others, community service, and travel? 
JOIN STUDENT LEADERSHIP
Student Leadership is a group that organizes activities, fundraisers, and social justice projects for the students at SAB. 
Getting involved in Leadership is an excellent opportunity for students to develop their personal leadership skills, interpersonal skills, earn scholarships, and travel across Alberta and Canada!
If you're interested in getting involved with Student Leadership, see Mrs. Cusveller or Ms. Warchol for more information, or check out our meetings on Fridays @ flex in room 217!
SAB Custom Clothing 2019-2020
Check out the Cardinals custom gear for the 2019-2020 school year! 
This logo will only be available for a limited time, so get yours while you can. Clothing will be available for try-on until December 6th, 2019. Contact Mrs. Cusveller (justine.cusveller@eics.ab.ca) if you have any questions. 
Download the order form here!
SAB Swag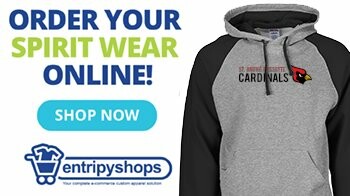 Do you need some SAB spirit wear? 
You can now order St. André Bessette School Clothing online! You can personalize your item by selecting the style, color, and even the logo! All items can be shipped directly to you, and are available year-round!
Check out the website here!
The UItimate Scavenger Hunt
Congratulations to team S.W.A.T. for winning the Ultimate Scavenger Hunt 2019 with a whopping grand total of 8650 points! Congratulations to all teams for your participation and enthusiasm! Shout out to the amazing staff sponsors who supported the teams!
Check out the Leadership Instagram or Twitter accounts (@SABLeadership) for team photos!
Semester 1 Activities
See the attached activities calendar below to see what events SAB Leadership is hosting this semester! Dates are subject to change, so stay tuned for updates and further information! 
Canadian Student Leadership Conference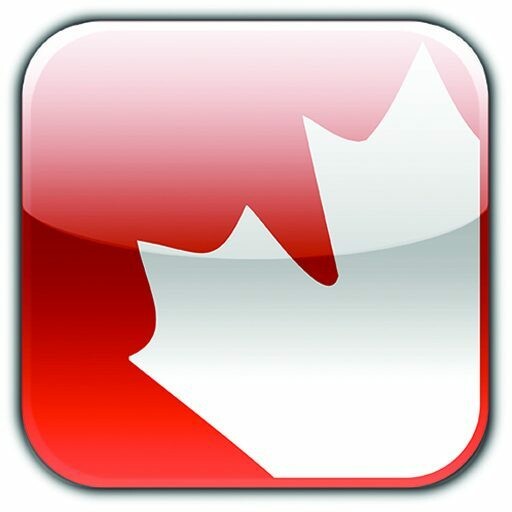 The Canadian Student Leadership Conference (CSLC) is an annual high-school conference hosted by a participating Canadian Student Leadership Association school (CSLA) in September. Over a thousand delegates from across the country gather to attend workshops, learn from amazing keynote speakers, and network with other young adults who want to make change happen in their schools an communities. 
Check out this video to see what CSLC is all about!
CSLC 2019
CSLC 2019 was a blast! Students had the opportunity to attend workshops and hear from amazing speakers. Check out the highlight video here! 
CSLC 2020
CSLC 2020 is the 35th national conference, and will be hosted by Yorkton Regional High School in Yorkon, Saskatchewan, the hosts of the first ever CSLC! 
Interested in attending CSLC 2020? See Mrs. Cusveller for details or click here to download the information/application form!
Alberta Student Leadership Conference
The Alberta Student Leadership Conference (ASLC) is an annual high-school conference hosted by a participating Alberta Association of Student Councils and Advisors School (AASCA) school every May. At ASLC students get to meet and network with hundreds of student leaders from across the province. At the conference, students participate in workshops, community activities, and sessions with incredible keynote speakers. 
ASLC 2020
Vision 20/20: Through the Lens of Leadership
The 2020 Alberta Student Leadership Conference will be hosted by Drumheller Valley Secondary and Strathmore High School from May 24-26, 2020. 
For more information check out the promo video!
Interested in attending ASLC 2020? See Mrs. Cusveller for more information!