Scholarships
SCHOLARSHIPS! Where do I even start?
Metis Awards
Metis Students
https://www.rupertsland.org/post-secondary-funding/
Rupertsland Institute's new Post-Secondary Education (PSE) program, which will provide funding and services to post-secondary students in all years of study, is now open for applications. All school authorities are asked to share this opportunity with Gr. 12 Métis Nation of Alberta students. Applications are been accepted in November.
Indigenous Student Bursary List- Government of Canada
ATCO Indigenous Education Awards
Belcourt-Brosseau Métis Award
The Belcourt-Brosseau Métis Awards Fund was established to help Métis Albertans realize self-sufficiency through post-secondary education and skills development.
Valued between $2,000 and $10,000, this award is intended to cover a portion of education-related costs such as tuition and fees.
The award is open to Alberta Métis citizens, and priority is given to students entering their first year of post-secondary education. Students must show financial need and have a connection to the Métis community.
For more information on the Belcourt-Brosseau Métis Awards, including eligibility and how to apply, visit:


What We Look For: As you know, our selection criteria are character, service, and leadership potential. We are looking for young people who deeply value honesty, are curious by nature, and are interested in a wide range of subjects. The scholars we select are willing to take meaningful risks and prioritize results over appearances. Each one has shown a sustained commitment to service in the community, has taken the initiative to create positive changes, and is interested in working towards a better world.
Students can submit their applications at apply.loranscholar.ca. They may also view our award overview, information sheet, sample application form, and a recording of a 2022 Loran Award Information Session.
All eligible students will be welcome to apply by filling out the application, uploading a transcript, and naming a reference. School sponsorship is no longer required.
Horatio Alger Scholarship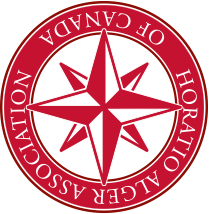 To learn more and apply, visit www.horatioalger.ca/en/scholarships.
Application Deadline: October 25
Alex Decoteau Award of Honour
The Alex Decoteau Award of Honour recognizes the sacrifice of Canada's brave veterans and their families and supports them in their post-secondary pursuits in Alberta. Valued at a one-time amount of $5,000, this award helps meet the Alberta Government's commitment to make it easier for Canadian veterans and their families to transition from service to the next steps in their careers. Canadian Armed Forces members must be returning soldiers who:
actively served in designated military operations in the Canadian Armed Forces (Regular or Reserves), or


were permanently disabled as a result of participation in Canadian Armed Forces training.
Applicants who are family members must be spouses/common-law partners, or children of Canadian Armed Forces soldiers who are deceased or permanently disabled:
while serving or as a result of a designated military operation, or
as a result of participating in Canadian Armed Forces training.
How to ApplyApplicants must submit the completed application form and all supporting documentation to Alberta Student Aid by October 31, 2021.For more information on eligibility and how to apply for the Alex Decoteau Award of Honour, visit: